AquaShares helps water-stressed agencies build resilience through tech-enabled solutions and financial incentives that unite all parties to act: accessing unrealized supplies, squeezing out waste, and voluntarily reducing demand.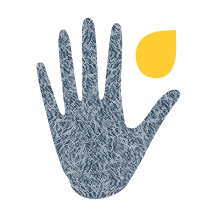 AquaShares Water Resiliency Catalyst Platform
AquaShares' innovative solutions are customized to local conditions and can be rolled out quickly when functioning within existing networks and infrastructure, even when water agencies face funding shortages.
We develop individual projects by first engaging water agency clients to understand their unique yet common challenges, and then by assembling and focusing teams of seasoned water industry professionals to define and execute: project financiers, water loss engineers, data scientists, hydrologists, economists, water law attorneys, local political consultants, web platform developers, etc.
Our solutions have addressed a range of water agencies (both municipal and groundwater), water users (small and large agriculture, commercial and industrial, residential, municipal utilities, community water systems, and environmental groups), and geographies (both US and international). Highlights include:
Non-revenue water (NRW) reduction for municipal water agencies short on both funding and technical expertise and that want to pay purely for results (i.e., saved water).
Municipal water conservation that reduces demand and simultaneously increases agency profits.
Groundwater market design based on time-tested methods for basin stakeholders interested in achieving sustainable groundwater use and realizing economic gains from trade.
Contact us to learn more about how we can help
your agency build resilience to supply scarcity.
It's your water. Decide what it's good for.